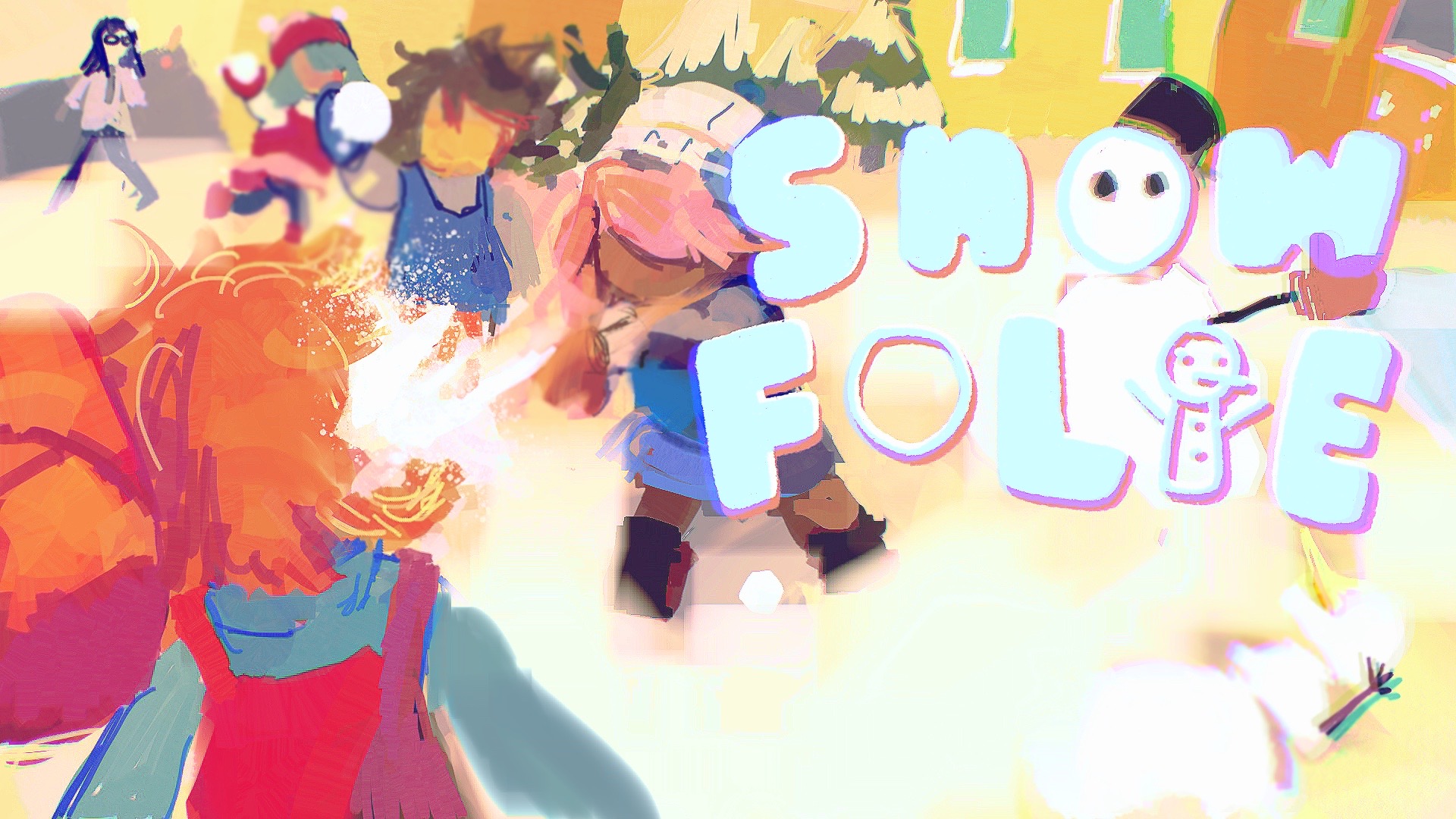 Snowfolie
❄️ It's Recess! ❄️
Put on your snow pants, tuques and winter coats and come join the mayhem!

A chaotic and exciting action game set in elementary school, Snowfolie pulls you into an epic snowball battle between Team Red and Team Blue.
Over the span of a 7-minute recess, use snowballs, iceballs, slingshots, and giant roll balls to plunge your opponents in as much snow as possible, but watch out for the no-nonsense teachers!

Preferably played by 8 players in a 4v4 format.
🎮 How to Play 🎮
WASD or Arrow Keys: Moving
Mouse movement: Changing look direction
E: Interacting with item
Right Mouse Button: Digging snowball
Left Mouse Button: Firing snowball
Simple as that. Enjoy the snow! 😊
Want to watch some gameplay? Click on the video below!
⭐ Our Star Students ⭐
PROGRAMMERS
George Mavroeidis is the team leader and does the gameplay programming!
Julien Picard does the AI programming and composes music!
Kristian Kurktchiev does the network programming!
Anas Peerzada does the gameplay programming!
ARTISTS
Madeline Zaytsoff is the lead and technical artist!
Sharon Ku does the 3D art for the classroom and the UI!
Jacob Garneau does the 3D art for the arena and designs the arena layout!
Zi Di Zhu does the 3D art for the character models, splash page drawing, and composes music!
And thanks to Laurene Burdin for her amazing mentorship! 💖
🌲 About This Project 🌲
The project was a submission for Ubisoft's Gamelab Competition in 2022. Teams from Universities across Quebec have 10 weeks to complete a game prototype, given a theme and mandates. The theme of this edition of the Competition is: "STUDENT XP: An introspective look at your life as a student". The following mandates were also included:
Provide a game session with at least one online element;
Include at least one element of artificial intelligence that changes at each game session.
Offer players the possibility to customize at least one element of their game experience;
Present two elements of concept art, in-game or not.
🎨 The Art of Snowfolie 🎨
Our lead artist, Madeline Zaytsoff, has compiled all concept art, sketches, UI, and model iterations of the game! The artbook shows the journey of how the game was formed from the ground up and how it turned out to be.
Link to the artbook:
https://drive.google.com/file/d/1qwQyzo86qLf06y4YkDXVPaaTvablDTuu/view?usp=sharing

☃️ Install Instructions ☃️
Unzip folder and click on the .exe file or the referenced shortcut.